CRL-U.S. Aluminum Contributes Hardware and Expertise to Education Development at Virginia Tech's design/buildLAB
Company expands Continuing Education outreach to better collaborate and foster professional development amongst the architectural community's next generation.
LOS ANGELES, CA - November 12, 2014 - C.R. Laurence and its family of trusted brands has positioned itself as a leading manufacturer among glass and glazing professionals. Now, CRL is providing the architecture community with more dedicated continuing education courses, resources, and initiatives that promote and emphasize personal and industry-wide growth. In addition to partnering with The American Institute of Architects (AIA) on their Continuing Education System (CES) for practicing architects and other nationwide CRL-exclusive programs, CRL-U.S. Aluminum is collaborating with Virginia Polytechnic Institute and State University's (Virginia Tech) design/buildLAB program to connect with architecture students and professors (practicing architects) by extending its extensive resources, expertise, and products.
CRL-U.S. Aluminum's Jim Conte was challenged with designing a special AIA Continuing Education (CEU) course curriculum for a select group of design/buildLAB architecture students. This unique course covered fenestration systems and their structural considerations, design criteria, engineering, benefits, and applications in modern architecture and design.

CRL-U.S. Aluminum was also given the opportunity to collaborate with the same Virginia Tech design/buildLAB students on their Tom Dotson Sports Complex project in Sharon, Virginia. CRL-U.S. Aluminum proudly donated hardware to this student-led commercial project while assisting the design/buildLAB with finding the best solutions to their design dilemmas. This open dialogue between Jim Conte and the talented Virginia Tech students resulted in a solid building design with CRL-U.S. Aluminum products that meet high performance and aesthetic needs.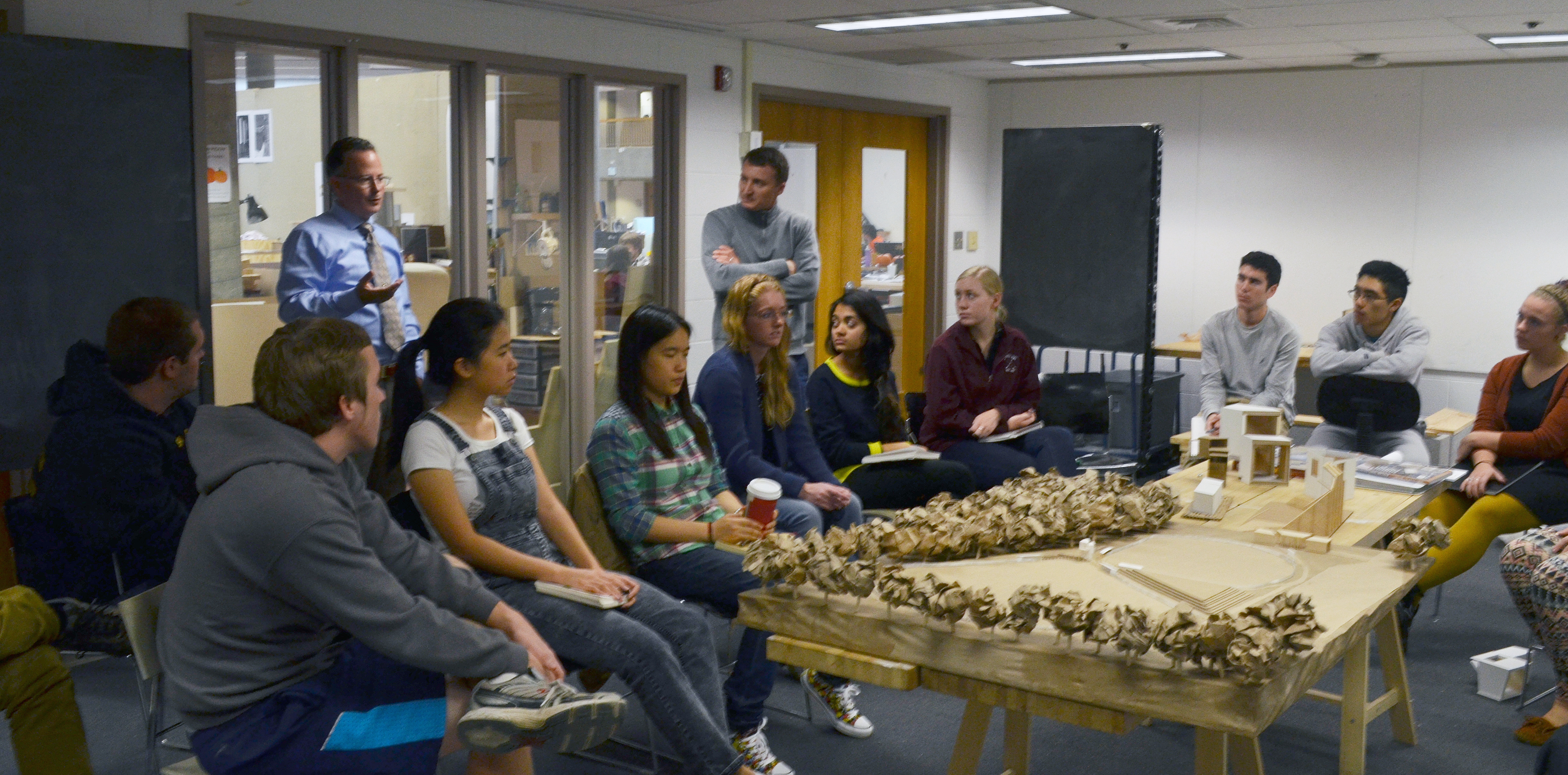 "Training and supporting the industry's next generation of leading architects is nothing short of rewarding," says Jim Conte CSI, CDT, Architectural Sales Representative at CRL-U.S. Aluminum. "We are going the extra mile to provide architects, designers, and now students with the education, information, and tools they need to complete successful, highly collaborative commercial and residential projects. It is important for us to continue to advise and collaborate with the architecture and design community at all levels."
For more information on CRL-U.S. Aluminum offerings, continuing education courses, and solutions for architects and students, go to
crl-arch.com
. Also, learn more about Virginia Tech's design/buildLAB program at
designbuildlab.org
.
About C.R. Laurence
C.R. Laurence is a premier manufacturer and supplier to the glazing, architectural, railing, construction, industrial, and automotive industries, with service centers located throughout the U.S., Canada, Europe, and Australia. The crlaurence.com web site is a proven resource for the glass and glazing industry; usalum.com is a prized resource for the U.S. Aluminum architectural product lines; crl-arch.com provides architects, designers, and specifiers with design-related information on new products. For more information contact C.R. Laurence at (800) 421-6144 or askus@crlaurence.com.
Download images:
http://www.crlaurence.com/adv/press_releases/zips/USAlum_VirginiaTech.zip
Press Contact:
Andrew Haring
Vice President of Marketing
andrew_haring@crlaurence.com
(323) 588-1281