C.R. Laurence Recognized as One of Los Angeles' 100 Fastest Growing Private Companies
CRL is awarded with 2014 Los Angeles Business Journal honor that recognizes the top business organizations in Los Angeles County.
LOS ANGELES, CA - November 10, 2014 - With Los Angeles (L.A.) recognized as the third largest metropolitan economy in the world, and greater L.A. County serving as the largest manufacturing center in the U.S., the region functions as a major hub for organizations and brands devoted to American manufacturing.
For the past 18 years, the Los Angeles Business Journal (LABJ) has celebrated trailblazing companies in L.A. that exhibit the highest revenue growth through their annual 100 Fastest Growing Private Companies Awards. C.R. Laurence was recently honored with the award for the second year in a row.

Founded in 1963, C.R. Laurence is the leading supplier and manufacturer of products to the glass and glazing industry. CRL designs, engineers, and manufactures a wide range of branded architectural hardware, including commercial and residential architectural railings, hardware for "all-glass" commercial entrances, transaction hardware, and frameless shower door hardware. With its U.S. Aluminum division, CRL's already extensive product range includes aluminum storefronts, entrance doors, windows, window walls, and curtain wall systems.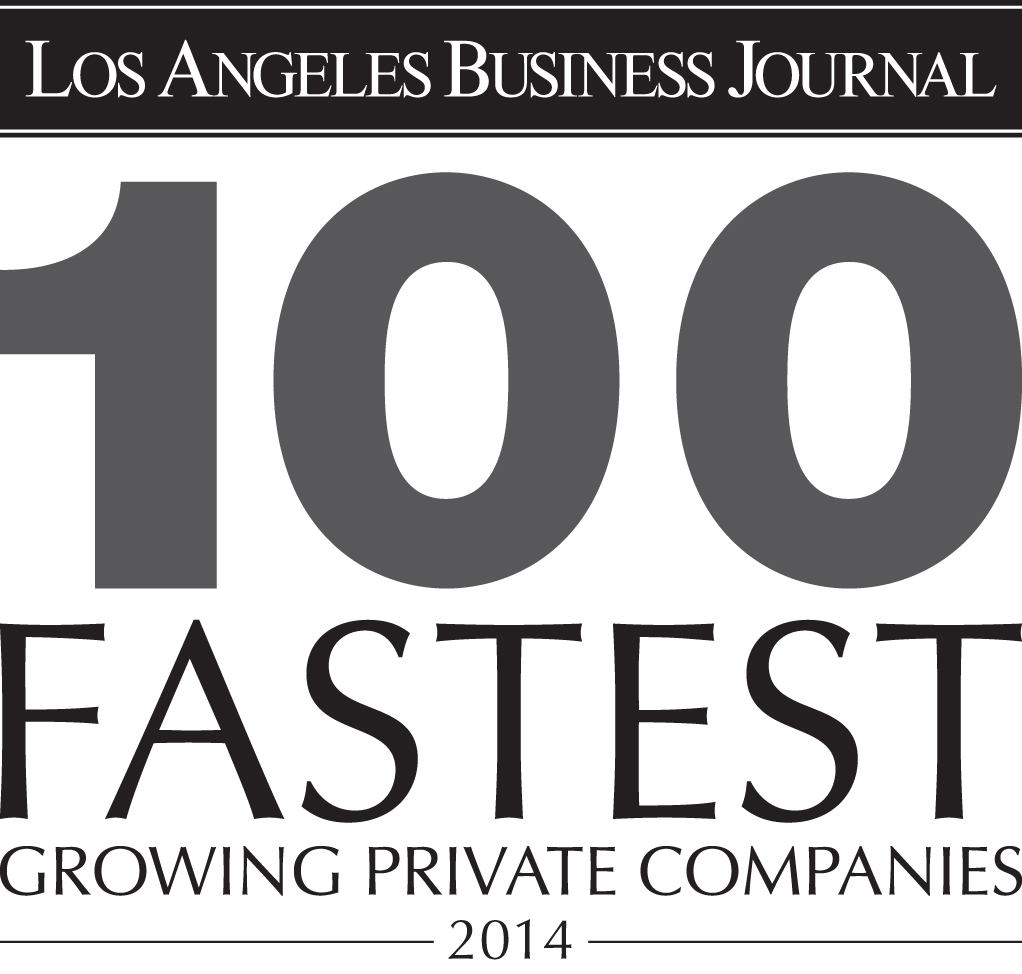 "Our core elements of providing quality products and unrivaled customer service have enabled us to cultivate a loyal, rapidly growing customer base that's given CRL the ability to evolve into an industry leader," says Lloyd W. Talbert, President of C.R. Laurence. "We are honored to be recognized as one of the Los Angeles Business Journal's 100 Fastest Growing Private Companies, as this reinforces our hard work and dedication to our customers, the industry, and American manufacturing. We are particularly proud of having achieved this noteworthy distinction in our 50th and 51st years."
For more information on LABJ's 100 Fastest Growing Private Companies, please visit
labusinessjournal.com
.
About C.R. Laurence
C.R. Laurence is a premier manufacturer and supplier to the glazing, architectural, railing, construction, industrial, and automotive industries, with service centers located throughout the U.S., Canada, Europe, and Australia. The crlaurence.com web site is a proven resource for the glass and glazing industry; usalum.com is a prized resource for the U.S. Aluminum architectural product lines; crl-arch.com provides architects, designers, and specifiers with design-related information on new products. For more information contact C.R. Laurence at (800) 421-6144 or askus@crlaurence.com.
Download images:
http://www.crlaurence.com/adv/press_releases/zips/LABJ_2014.zip
Press Contact:
Andrew Haring
Vice President of Marketing
andrew_haring@crlaurence.com
(323) 588-1281